Women's Conference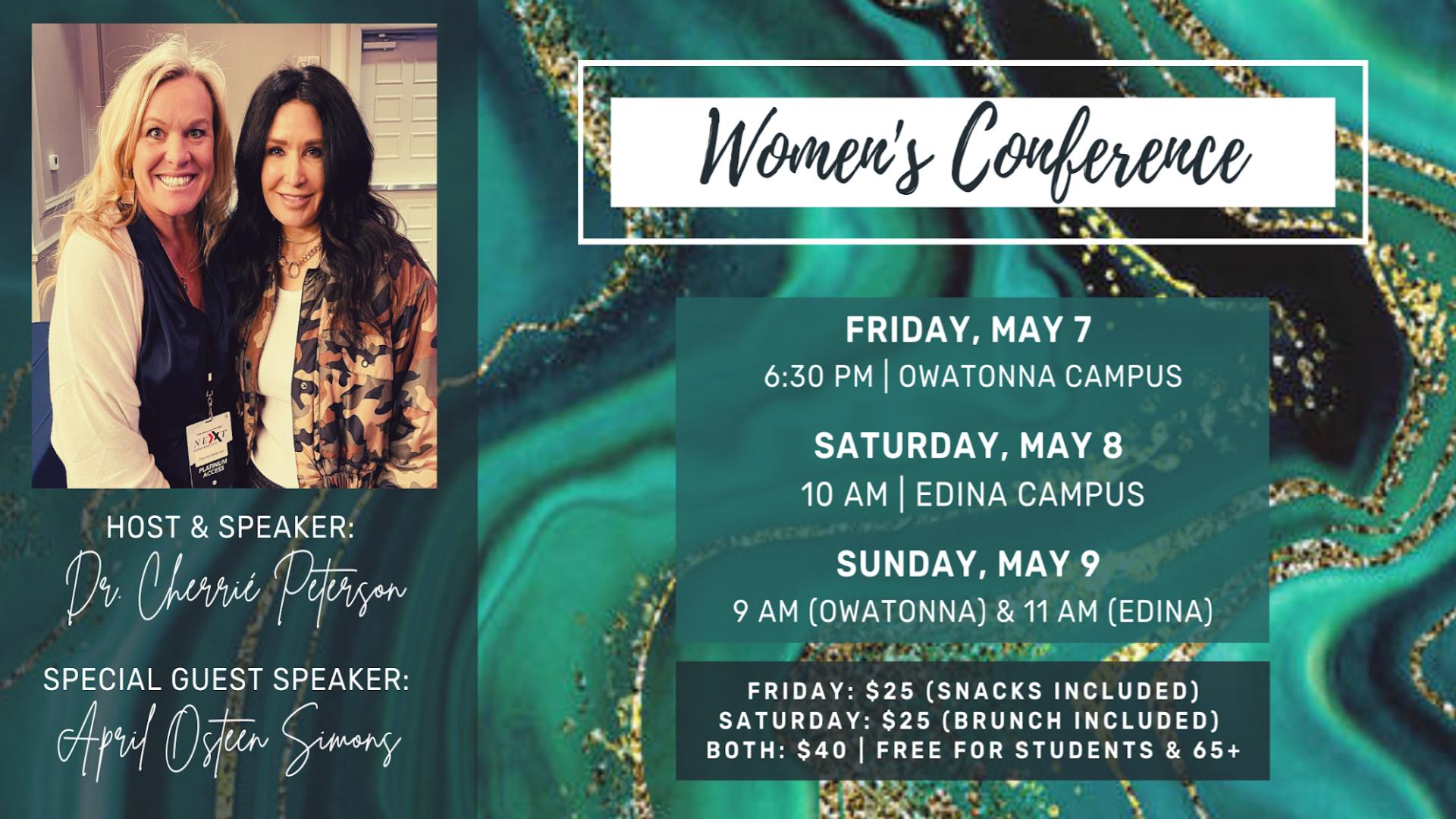 When God fashioned woman, he formed the most beautiful and complex creatures of all creation. She's graceful and elegant, strong and delicate. Join us for our Annual Women's Conference with April Osteen Simons as we learn to light our world and shine brilliantly, like the cloudless, star-strewn night skies. 

Friday, May 7 at 6:30 pm in Owatonna – Cost $25
Saturday, May 8 at 10:00 am in Edina – Cost $25
Cost for both days – $40
Student Cost: Free
65+ Cost: Free
Join us on Sunday morning at both campuses as April Osteen Simons brings the Word of God.